Have you heard about the Fertility Show happening this July? The Fertility Show Africa will cover important fertility topics that include: Top Clinics, Surrogacy, Natural Fertility, 50+ Talks & Support sessions, Fertility Experts, Support & Advice! And the best part – it's free!
"From my perspective – what is really exciting is that it is a platform that can provide for those even considering parenthood – to know the pitfalls, and the potential barriers to fertility and thus avoid them. Of course, it also covers all on their journey- with topics covering every single aspect of options available across all areas of infertility", says Mandy Rodrigues, Clinical Psychologist and life coach.
About the Fertility Show Africa
Fertility Show Africa makes a welcome return in 2022 for a two-day event that will take place at the Focus Rooms in Johannesburg on July 23 & 24, and will also incorporate an online component, to allow visitors from around the country, the African continent and the rest of the world to attend and participate.
Fertility Show Africa offers those struggling to conceive, and those on a journey to parenthood a unique opportunity to engage with a wide range of experts, at one time and in a space where they can ask questions, find answers and gather information from some of world's best fertility specialists, embryologists, nurses, psychologists, nutritional and lifestyle advisors and leading professionals in fertility who have struggled with their own fertility issues.
FSA 2022 highlights will include the popular Expert Talks programme, the Support Zone and the Q&A Sessions (in-person and live-streamed online) and an in-person Expo area showcasing the latest fertility and journey-to-parenthood products and solutions, enabling visitors to have direct conversations with exhibitors.
"Fertility Show Africa is a wonderful event because it brings to light issues that are usually not openly discussed. In addition to providing great information, the show may also help in validating experiences relating to infertility", says Dr Rizwana Roomaney, a psychology lecturer at Stellenbosch University.
Fertility Show Africa is the only live event that brings together:
Top class fertility clinics, experts & specialists
Doctors, clinicians, practitioners
Donor, adoption & surrogacy agencies
Equipment
Advice groups
Pharma & Supplements
Complementary and alternative therapy practitioners
Mental health practitioners
Dieticians, nutritional consultants & wellness practitioners
Holistic therapists
Financiers & legal
Brands, products & services supporting the fertility journey and journey to parenthood & more!
SHOW TIMES:
VENUE:
FOCUS ROOMS, Joburg & Online
Get your free ticket here. 
About The Fertility Show Africa 2021
US-based Meirav Zur, writer and performer of the one-woman show Inconceivable: The Totally True One-Woman Semi-Fertile Quasi-'Musical', clips of which will be shown at FSA, commented: "Too bad this event wasn't around when I was deep in the all-consuming bubble of infertility, because I could have really used the knowledge and support. I am very glad such an event is around. The impact is immeasurable."
3Sixty Biomedicine CEO, Boitumelo Sebambo who said: "Fertility Show Africa is the go-to event for sharing important content about infertility. The calibre of content and fertility experts involved is outstanding and the programme lends itself to educating and connecting people directly with clinicians and experts in this field to get the help they need. We believe platforms like the Fertility Show Africa play a critical role in creating a safe space for women and men to talk about taboo health issues like infertility."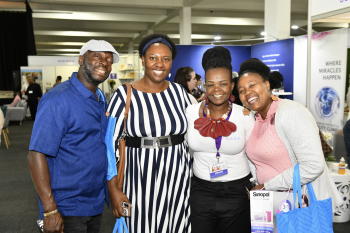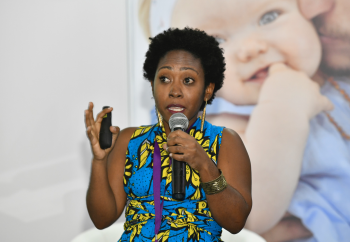 Infertility is still regarded as a taboo in South Africa and a lot of couples still experience the stigma around it. Couples need to get crucial information for their journey from reputable professionals. It's all about information, information, information. When struggling with infertility, ignorance is not bliss, it's expensive. Pastor Jerry who founded Hannah – You Are Not Alone with Karabo Zwane
Says Heidi Warricker, CEO and organiser of Fertility Show Africa: "Many of those taking part in the Support Zone have travelled the infertility road themselves and understand the struggles and the grief people experience on their journey. So they are in the perfect position to offer help, advice and support to those in need". "FSA will host fertility patients in a discreet environment where they will be with a like minded community to share their journey and obtain support while discovering and exploring the wide range of options available to them".
Don't miss out – be apart of the conversation

Written by: Tasneem Soni
Photography credits: Anna Shvets/Pexels